About West-Gro Farms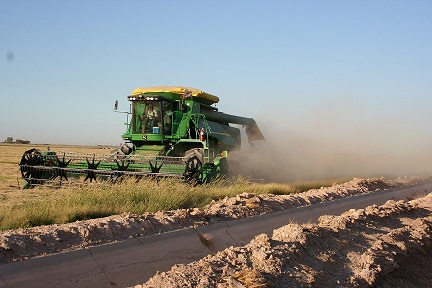 West-Gro Farms is a family owned and operated joint venture of a father and his two sons, located in Imperial County, CA. Built on three generations and thirty-five years of experience in agriculture. Our family owned farm fills a unique niche in agriculture by supplying high quality forage products year-round at lower than typical market price. As both growers and an acting retail outlet, West-Gro Farms has streamlined the process of Imperial Valley forage practices and drought-friendly feed products for the customers benefit.
Our feed products are grown for inventory and to order on a year-round basis. Our Southwestern location and water supply affords us this luxury. We understand the difficulties faced fighting frost, drought and storage of forage product, as such we've redesigned our operations and expanded to aid those from the Northern most and drought-heavy regions. Our supply lines are now open to the public, brokers and international export firms. If you are in need of a cost effective and high quality forage product give us a call.
West-Gro Farms, Imperial County, CA 760-353-0600