Learn More About West-Gro Farms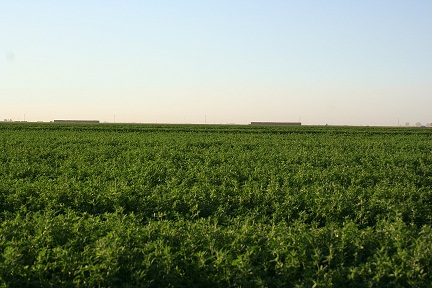 All West-Gro Farms forage products are grown in the Imperial Valley located in the Southeastern most corner of California. We use a gravity fed irrigation system, which allows a readily accessible nutrient source. This type of system, as well as a year-round growing climate, allows for a constant evolution and advancement in practice on our local ranches. West-Gro Farms employs third party agronomists to not only aid technological development for a better crop but for crop audits to insure we are always producing the best forage possible.
At West-Gro Farms we cut, rake and bale our own forage products. This means that hay for sale can be made to order. We can produce small and large bales with dimensions of small (three string bales) being 48x22x16 and dimensions of large bales being 3x4x8. Our small bales can be made to weigh a minimum of 85 lbs up to a maximum of 120 lbs; likewise large bales can be made to weigh a minimum of 1000 lbs and a maximum of 1450 lbs. We are able to load straight and stepped decked semis as well as dry vans. For added customer convenience, we can quote FOB or delivered. Because we grow and market our own forage product you can expect to beat the typical market average with our pricing. There is no broker, middleman or exporter at West-Gro Farms.
Check our inventory or schedule a future grow today, call West-Gro Farms at 760-353-0600.